9th Dalmia Bharat- CSRBOX CSR Impact Awards 2023 - Applications Closed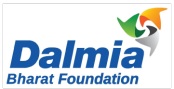 The CSR Impact Awards – a CSRBOX initiative, supported by Dalmia Bharat Foundation encourages companies, CSR Foundations and CSR implementing agencies to deliver high impact through CSR projects, and, adopt a multi-stakeholder approach, leading to excellence in project outcomes. The CSR Impact Awards provide an opportunity to appreciate project-specific impact made by the organizations in particular thematic areas to set the benchmark in project planning to project implementation.

The awards focus on identifying high-impact CSR projects in 14 categories at the pan-India level.

The Awards are presented at India CSR Summit every year. This year the awards ceremony will be held during the 10th India CSR Summit on 11th October 2023 at Hotel Pullman, New Delhi.

The Summit is expected to be attended by more than 2500 delegates from the development sector including representatives from Corporates, Non-profits, Government Agencies, and by Philanthropists, etc.

In the past eight years of the awards, we have received an overwhelming response with approximately 250+ applications every year in various categories of Education, WASH, Livelihood, etc. from 150+ Corporates like Amazon India, Sanofi India Ltd., IBM India Pvt. Ltd., ICICI Bank, Cognizant Foundation, American India Foundation, Adani Wilmar Limited, Godrej Group, Verizon, SBI, Aditya Birla Group, Bajaj Foundation, ITC, Lupin Foundation, etc and Non-profits including Buddy4Study, Saahas, Barefoot College, Save the Children, etc.

To know more about past eight editions winner, please visit: https://indiacsrsummit.in/present_winner.php
Eligibility Criteria
• The applicant organization must be a Company or CSR Foundation/Trust or an implementing Partner (NGO/Tech Partner) for CSR project and the project must have been supported by a Company/CSR Foundation under its CSR initiative or there should be an established chain of fund supply ensuring that the project has CSR fund as a part of the project budget.
• The applicant entity must have legal status as a Company/NGO/Trust/LLP and be registered in India or have a subsidiary/alliance in India.
• The minimum duration of the project should be 15 days (Except the Employee Volunteering category), and the project must have been assigned/renewed or in continuation/completed in Financial Year 2022-23.
Payment Option:
1. By cheque: The application processing fee needs to be paid in cheque/DD in favor of 'Renalysis Consultants Pvt. Ltd.' (Payable at Ahmedabad for DD). The cheque/DD should be sent along with the application form.

2. Through NEFT, please note down the following account information:
Account Holder - Renalysis Consultants Pvt. Ltd.
Account Number - 50200008642388
Account Type - Current
Bank - HDFC Bank Ltd
Branch - Shikohpur (Haryana)
IFSC Code - HDFC0003526
Email - awards@csrbox.org

3. Payment through credit/debit card
You can also submit the fee by credit card/debit card/net banking using the PayUMoney link here: https://rzp.io/l/DuCNICeV
(Select the option-CSR Impact Award fee)

4. Request for the invoice
To process the payment, if you need an invoice, please send an email mentioning your billing name, address and GST no. (if applicable) to awards@csrbox.org to help us raise the invoice.
Why should you apply for the 9th CSR Impact Awards?
• To gain recognition in the corporate and development sector as a socially committed organization
• To showcase the large-scale impact created by your organization at the national level
• To showcase your organization's innovation and commitment to deliver impact in alignment with the Government's focus on water and sanitation, healthcare, education, livelihood, skills development, etc.
• To celebrate winning partnerships at the prestigious award ceremony
• To get media coverage and outreach for your project impact

Terms and Conditions
• The award is an initiative of CSRBOX (Renalysis Consultants Pvt. Ltd. and supported by Dalmia Bharat Foundation) in association with a few like-minded organizations. The assessment process for the applications has been published in public and any individual or organization can't challenge it. All applicants agree to this.
• The applicant, by applying for the awards category, agrees with the decision and outcome of the process laid out in this document.
• The application fee for the award is non-refundable and non-transferable.
• If an application does not fit well in the category applied for, the Evaluation Partner/Jury may consider it for another best-fit category.
• An incomplete application form will not be accepted and the application fee will not be refunded.
• The organizers on behalf of evaluators can ask for more information from applicants during the application assessment process.
• If at any stage of the evaluation, the Award host organization comes to know that the information provided in the form is not correct or does not present the facts, then the application will be rejected.
• Applications should be submitted in the given format only.
• If due to insufficient numbers in a particular category of awards, entries are not adjudged, the fee will be refunded back to the applicants of that particular category.
• It is the responsibility of the applicant organization to provide facts and validated information in the application form.
• Conflict of Interest: Any project or program, where CSRBOX group has been a party as an advisory or implementation support partner, will not be eligible for applying for this Award. In case any such application is received, that will be screened at the stage I, and will not be evaluated by the Jury.
About the Host



CSRBOX is a social impact strategy practice organisation. We work with companies and philanthropic organisations for better CSR and social impact program design, pre-project to post-project handholding and impact assessment. We embed technology solutions for responding to social problems at a scale. We work at PAN-India level with our Teams in Delhi, Gurgaon, Mumbai, Pune, Ahmedabad, Bharuch and Bangalore. We are also an executive committee member of Bharat Digital Platform under the aegis of the Principal Scientifi¬c Advisor to the Government of India. We spearhead two collaborative platforms; India Livelihood Collective and IMPAct4Nutrition.
NGOBOX (a venture of Renalysis Consultants Pvt. Ltd.) is a development communication platform, helping companies, CSR foundations, NGOs, and social enterprises to network, communicate and find resources online and offline. It is a leading CSR research platform in the country with over 50 data reports on CSR in India. With the verified database of over 1 Lac non-profits, CSR Teams, and social enterprises, the platform presents immense opportunities for organizations to promote their products/services with one-click promotion and outreach. A few of their clients are WHO India, UNICEF, NASSCOM Foundation, HCL Foundation, SBI Foundation, IIM-B, ITC, HCL Foundation, Facebook India, etc.
India CSR Summit & Exhibition is South Asia's largest CSR, SDGs, and social impact forum. The Summit brings together business leaders, board directors, CSR foundations, impact investors, philanthropists, innovators, government agencies, the UN bodies, and non-profits leaders to explore synergies and co-create solutions.
The Summit that emerged from the mandatory CSR provisions of India, has now become the confluence of social impact leaders from South Asia. The event has already witnessed the participation of over 520 exhibitors, 8700 organizations, and 10900+ professionals.

Connect with us
If you have any queries or require more information, you can contact the following people:

Ms. Gunjan Khandelwal (CSR Impact Awards Coordinator 1)
Email: gunjan.k@csrbox.org
Mob. 9512607053


Dr Smita Ghosh (CSR Impact Awards Coordinator 2)
Email: smita@csrbox.org
Mob. 8980002267