8th CSR Impact Awards
The CSR Impact Awards, a collaboration between CSRBOX and Dalmia Bharat Foundation, aims to promote corporate social responsibility and encourage companies, CSR foundations, and implementing agencies to deliver high-impact CSR projects using a multi-stakeholder approach. By recognizing exceptional organizations, the awards aim to promote excellence in project outcomes and acknowledge those who have made a significant impact on society.

The response to the 8th CSR Impact Awards was overwhelming, with 220 nominations received across 16 categories. After careful consideration, the recipients of 31 awards were announced, celebrating their remarkable contributions to society. The awards ceremony was graced by Dr. Bhagwat Karad Ji, Honourable State Minister of Finance, Government of India, who added to the prestige of the event.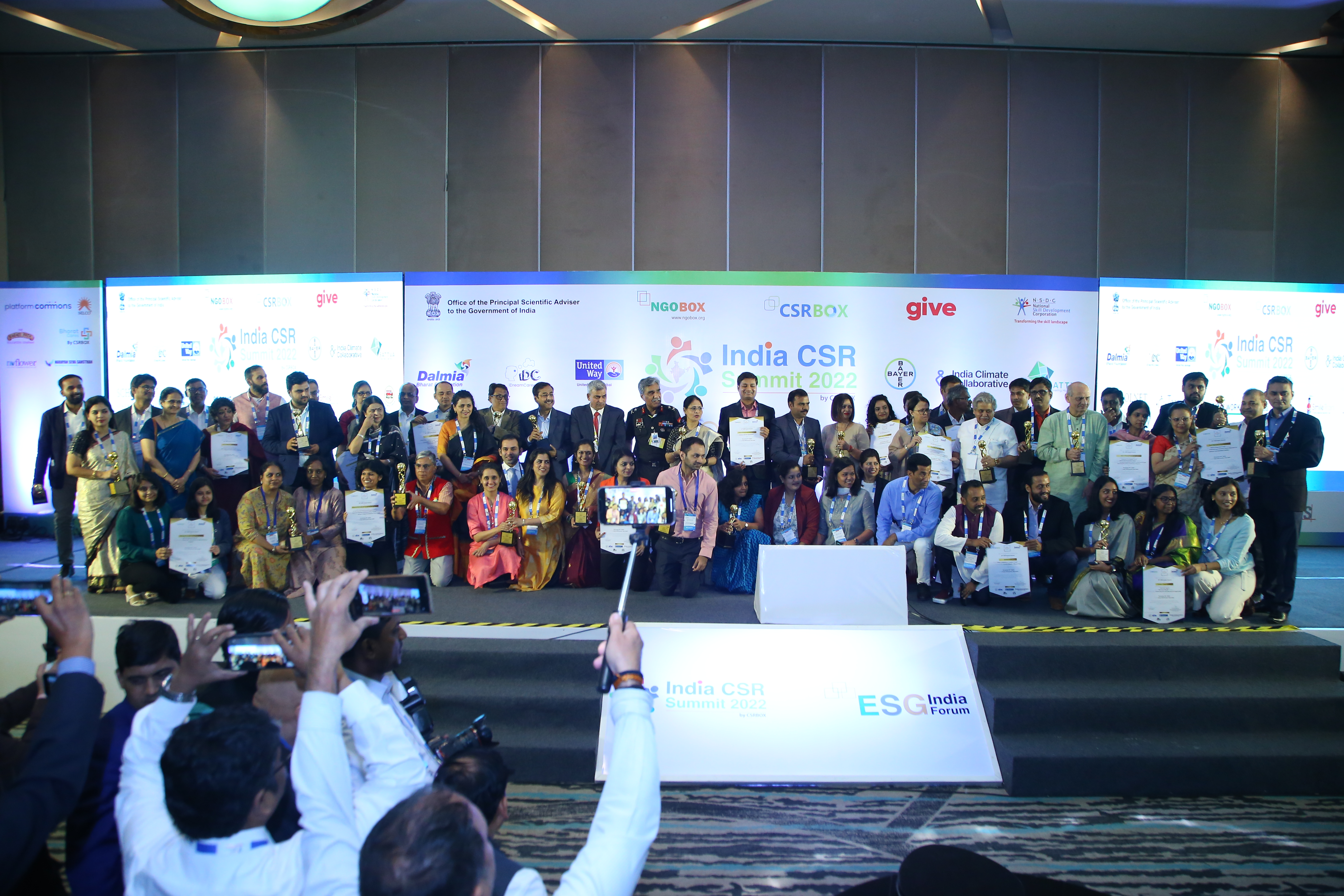 Watch videos of 8th CSR Impact Awards