NGO Masterclass on CSR: The NGO- Corporate Bridge by MICA- CDMC Ahmedabad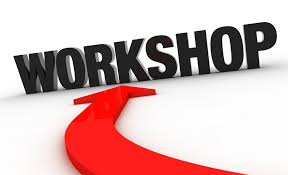 Topics Covered :
CSR: The NGO- corporate Bridge
· Opportunities and challenges
· Why and how of collaborating on CSR initiatives
The pedagogy will be a combination of business cases /situation analysis, in-class activity and a basic lecture.
Trainers :
Prof. Manisha Pathak-Shelat and Prof. Ruchi Tewari
Centre for Development Management and Communication (CDMC) is an academic centre at MICA focusingon providing thought leadership and strategic communication and management solutions across varied fields in social development, communication, and capacity building.
The CDMC traces its legacy to theCentre for Social Development and Communication launched by MICA in 2002. Sustainability and social impact have beenintegral to the value system of MICA and arereflected in its academic programmes, partnerships, and interventions. CDMC assures effective co-construction of strategic communication solutions across varied areas including human rights, genderequality, public health, environment, rural development, technology, agriculture, and humanitarian development among others. CDMC is well positioned to provide services to social sector institutions such as civil society organizations, corporate foundations,and government agencies for development management and social impact communication across local, national, and global stakeholders. The Centre's goal is to support and strengthen grassroots community enterprises, specifically in the areas of management, communication, and developing leadership capacity.
CDMC offers expertise in designing and implementing developmental communication campaigns and strategies,social and behavioural change communication, organizational leadership development, and communication and management training for corporate, public and social sector institutions. The Centre also designs and supports projects for city branding and heritage development, health and sanitation campaigns for schools and communities, projects related to water issues and sustainability, rural immersion projects and audio-visual documentation to capture project impact. The faculty and students are engaged in advising, research, and field projects with social sector institutions such as Self Employed Women's Association (SEWA), Urban Management Centre- United States Agency for International Development (UMC-USAID), the World Bank, UNESCO and various other government agencies, local global corporates, and development sector institutions.
For more information please visit www.mica.ac.in/academic-centres/cdmc